Everything you need to know about buying, storing, prepping, and cooking dandelions.
The nutritional content of dandelion extends to all parts of the plant. It's a rich source of many vitamins, minerals, and fiber.
Dandelions are a rich source of beta-carotene and polyphenolic compounds, both of which are known to have strong antioxidant capabilities that can prevent aging and certain diseases.
Small animal and test-tube studies suggest that dandelion have the significant anti-inflammatory capacity, though more research is needed to better understand how dandelion affect inflammation in humans
Cut the roots from the greens and discard (or use in other recipes).
Wash well in cold water.
Bring a large pot of water to a full boil and put the greens into the water by the handful.
Bring water quickly back to the boil and cook just until wilted, two or three minutes.
Drain and run cold water over to stop the cooking.
Squeeze as much moisture out as possible.
At this point you may wrap well in plastic wrap and freeze for future use, 8 to 10 ounces per package is a useful size.
These greens may be used as a substitute for spinach or Swiss chard in any number of recipes, from ravioli or lasagne fillings to a simple sauté in olive oil with garlic as a side dish.
SAUTÉED DANDELION GREENS WITH EGGS INGREDIENTS
4 cups chopped dandelion greens, thick stems removed (about 1-2 large bunches)
2 tablespoons unsalted butter, clarified butter
1 large leek, white and light green parts only, finely chopped
4 large eggs
1/4 cup crumbled feta cheese
INSTRUCTIONS
Bring a large pot of salted water to a boil. Add the chopped dandelion greens and blanch for 1 to 2 minutes. Drain the greens thoroughly, drain and press out as much liquid as possible.
Melt the butter in a 10-inch sautés pan set over medium heat. Sauté the leeks until tender, about 5 minutes, stirring occasionally. Add the drained dandelion greens one handful at a time. Cook each handful until wilted, then add more.
When the greens are wilted, crack the eggs into the pan on top of the greens. Top with feta cheese and cook uncovered until the whites of the eggs are set about 5 minutes.
Compared to spinach, one of our present-day "superfoods," dandelion leaves have eight times more antioxidants, two times more calcium, three times more Vitamin A, and five times more vitamin K and vitamin E (Eating on the Wild Side by Jo Robinson, pg. 23)
Great Depression Cooking - Dandelion Salad
94 year old cook and great grandmother, Clara, recounts her childhood during the Great Depression as she prepares meals from the era. Learn how to make simple yet delicious dishes while listening to stories from the Great Depression.
The dandelion plant contains bio-active compounds that have been shown to reduce blood sugar in animal and test-tube studies. More research is needed to determine if the same effect would be seen in humans.
Some animal studies have shown reduced cholesterol levels after consuming dandelion. More research is needed to understand how this plant affects levels in humans.
DIY: How to make DANDELION HONEY (great old recipe)
This is a very old recipe - the way that our grandmothers used to make it. Dandelion honey they also used it as a medicine when they had a sore throat, helps with coughs, detoxifies the liver and its blood depurative. It is great when you have an allergy to bee honey... This recipe will become a tradition in your family from now on!
Dandelion may lower blood pressure due to their diuretic effect and potassium content. However, very little formal research has been conducted to support this claim.
Animal studies have shown that dandelion protects liver tissue from toxic substances and oxidative stress, but more research is needed to determine their effect on liver health in humans.
Dandelion Salad Vinaigrette
Makes approximately 2/3 cup
Ingredients
1/2 cup extra virgin olive oil
3 tbsp. red wine vinegar
1 tsp. salt
1/2 tsp. dry mustard
1 large peeled and smashed garlic clove
Freshly ground pepper
Put all ingredients into a jar with a tight-fitting lid.
Shake well and let steep at least an hour before use.
This will keep under refrigeration for a week.
Bring to room temperature before using.
You may with to add a sprig or two of fresh herbs as available. Occasionally substituting fresh squeezed lemon juice for the vinegar makes a pleasant dressing.
Dandelion Smoothie For Anti-aging and Liver Support.
Ingredients:
greens
1 Cup Frozen mango
2 Bananas
2 Tbls Hemp seeds
1 Cup filtered water
Some animal studies have shown that bioactive components in dandelion may support weight loss, but no human studies have evaluated this effect.
Several test-tube studies have found that dandelion is effective in reducing the growth of cancer cells in various organ tissues.
More research is needed to draw conclusions about its efficacy for preventing or treating cancer in humans.
I was SO happy with the way that this came out you guys! It is a really cool thing to make...and it tastes yummy! I hope you try it!
4 cups of flour
4 tsp baking powder
1 tsp salt
1 1/2 - 2 cups dandelion petals
1/2 cup vegetable oil
3/4 cup of honey
2 eggs
2 2/3 cups of milk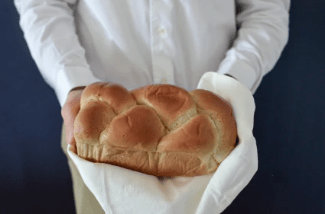 preheat oven 400 
Combine all dry ingredients in a bowl  
combine all wet in a bowl
Put your wet ingredients in your dry ingredients and mix well.
Once mixed well put in a bread pan.
I put mine in a large double pan for bread.
spray and flour two pans
bake for 25 minutes if not done reduce the oven to 350 and check every five minutes. To tell if baked through take a toothpick and stick it in the bread if it comes out clean it is done.
"A weed is just a plant whose virtues have not yet been discovered." - Ralph Waldo Emerson
Research indicates that dandelion may increase contractions and movement of your gastrointestinal (GI) tract, acting as a treatment for constipation and indigestion. This effect is likely due to the prebiotic fiber inulin.
Early research indicates that dandelion has antiviral and antimicrobial properties, though clear applications for medicinal use have yet to be determined.
Animal and test-tube studies indicate that dandelion may protect against harmful sun rays, aging and skin irritations, such as acne. Currently, reliable human studies are unavailable.
Research directly relating dandelion to bone health is lacking, though some nutritional components of the plant are known to support the maintenance of strong bones.
Currently, there are no clear dosage guidelines, as very little human research has been conducted on dandelion as a supplement.
According to some available data, suggested dosages for different forms of dandelion are (4Trusted Source):
Fresh leaves: 4–10 grams, daily.
Dried leaves: 4–10 grams, daily.
Leaf tincture: 0.4–1 teaspoon (2–5 ml), three times a day.
Fresh leaf juice: 1 teaspoon (5 ml), twice daily.
Fluid extract: 1–2 teaspoon (5–10 ml), daily.
Fresh roots: 2–8 grams, daily.
Dried powder: 250–1,000 mg, four times a day.