"Everything you need to know about how to market and grow a business, I have read that before many times. Unfortunately, that is not really possible... Every business is different. It Is Possible to use this guide and Find What You Need !" - Roger Keyserling
The Best Marketing Tips To Consider If you just started a new business, you might be wondering how you are going to beat the Giants in the business. It's not that hard, you need to set up a few marketing strategies that work successfully.
Achieving your company's strategic goals depends on effective communication and marketing. The small business marketing process is similar to that of a large corporation in that both can benefit from clear communication and marketing plans that are adaptable..
You should develop an understanding of the following key marketing concepts:
The important role marketing can play in the success of an organization. 
Organizations that correctly employ marketing have several common characteristics. 
The various kinds of marketing. 
The strategic workings of marketing components.
Learning About the Small-Business Marketing Process Will Help You:
Align your Communications and Marketing with your strategic goals
Establish an effective team to implement your Communications and Marketing plans
Understand the communications and marketing process
Set a schedule to ensure your efforts work to achieve your goals
An SEO-oriented content plan focused on quality over quantity
In-depth content that helps your potential customers with their buying decisions
Clear, accessible pricing information
Nowadays, the e-consumers experience super-easy accessibility to online shopping, super-fast digital gadgets, most advanced check-outs, and more secure systems, as a result, their expectations grow super-high as well.
retailers are working hard to figure out how to drive sales depending on the types of online shoppers they meet every day. Since the internet is accessible from everywhere, no matter where the person is, he shops online on the go. At home, on the go, in shopping malls, while traveling, or from anywhere, people access the internet all day and all night, uninterruptedly.
They come from different shopping needs, various shopping strategies, and different shopping interests.
A neat, clean, simple, and easy-to-understand interface would please a new-to-internet customer as well as an internet-savvy customer.
Perfect descriptions of the products, easy to find 'BUY' buttons, easy-to-use shopping cart, and fuss-free checkout pages may help the new users gain confidence in making another purchase at your online store.
In short, smart shoppers are way ahead of the trend.
Add engaging tools to make use of their shopping experience.
Giving them a chance to recommend products, register their feedback, and discuss their shopping experience in a forum, is a good idea.
Be relevant all the time; brainstorm how to bring back the one-time customers to your website.
They are fun shoppers who would love to see the total price of the products they added to the shopping cart and keep moving them to their wishlist without performing any desired action.
They may not move on to another online store for any small reasons unless they experience an awful shopping time on your shop.
If a business succeeds to assure their customer the consistent positive emotional experience, there they are! They have done their best to retain their loyal customers for a lifetime.
A successful business needs only very little work to retain their existing customers compared to acquiring the new customers.
Post Helpful Tips & Ideas
I have heard "You create the perfect piece of content; you hit the Publish button; and you just sit back and wait for the traffic to start rolling in: The only issue is the traffic never comes in like just doing one thing.
As you know quickly after starting, getting people to read, share and talk about your content is the hardest part about content marketing.
it's the "Marketing" part of content marketing that you struggle with.
The first things people see when they click on your profile. It will also play a key role in the actions someone decides to take once they've landed on your profile, too. It could entice them to follow you, scroll through some more of your content or even click the link back to your website.
How to get your content read has many factors. Just imagine yourself browsing through a magazine or watching a YouTube or other video..
Showcase your products or services
Build your community
Increase awareness of your brand
Showcase your company culture and values
Advertise to potential customers
Increase brand loyalty
Share company news and updates
No matter how good your content is, if your headline does not grab attention quickly, no one will read it.
Create a sense of urgency by telling your readers that they only have a short window to act on your information, you are more likely to get them to read it. A standard trick often used however Keywebco does not use this, Our business model it does not apply.
Capitalize on mistakes - people make mistakes, so creating a headline that shows what people can learn from your, or other people's, mistakes can easily draw a big audience. If you provide a value or helpful tip that makes your headline remembered with a value offered by you.
Evoke curiosity - people are naturally curious, so making your headline a question will encourage them to click through and read your content. Keywebco loves to use images and video graphics.
Hopefully these tips will help you create a headline that encourages people to read your content.
Now that you know how to get your content read, let's focus on getting it liked, saved . comments and shared. One great way to increase reach and engagement is to post about trending topics people are talking about. Not only can this increase your chances of appearing in feeds, but people will be more likely to comment on and share your posts as well.
Don't place too many social icons on your site - the simplest way to get your content shared is to include social buttons within your content. Too many in the design can distract from your message
Limit the number of social buttons to a few. Not all social networks are equal - don't just ask your readers to promote your content on all social sites. Yet, if you business is designed to include large numbers of sites and choices its a help. Be sure your sites are all branded clean up-to-date etc...
Leverage content blockers - have you ever thought about putting a gate in front of your content that forces people to share it before they can read it? You can see this strategy in play here, and you can do the same thing on your site through WP Lead Magnet.
Build your network - through services, websites, blogs, social networks, even Apps!, Best way you can get hundreds of people to share your content on the social web or use your apps and sites. Stay relevant to your target audience because if you give something like an iPad away, or a free app, literally anyone could be interested in entering. If you're a health focused gym, you might want to select a prize that's much more niche, like an entry into a local competition or year's supply of protein powder or healthy meals discounts.
What better way to engage with your audience than to do it live. Live streaming features allows you to stream live and interact with your audience directly. One of the ways to boost your engagement is with a live chat.
Ask your readers for help - at the end of your blog post tell your readers to share your content on a social network of your choice, but don't do this too often as it will lose its effect.
When you post new content, you can always email it out to your list. I opt to offer it but share my free goodies with or without email. Not the best approach but I do have very high repeat customers and shares and app customers in the 10,000s' of thousands.
Plus, email subscribers are 3.9 times more likely to share the content via the social posts. So it is a great idea.
Now that you know how to get your content shared, how you can make it go viral? Some content ideas and tactics that work better in some industries over others.
This is why it's a good idea to test different posting frequencies to see what works for your business and your audience.
"Stay informed with trusted news and share your thoughts is how you keep informed and evaluate. Never not double check all the facts! and change yourself based on those real facts" - Roger Keyserling
If people are talking about your content at parties, you've mastered virality. Many people hesitate in sharing their personal experience, as they don't want to reveal some perceived flaw or weakness, but in these times, there's a good chance that other business people are feeling what you're feeling, and asking the same questions you are about how to forge a path ahead.
In this respect, sharing your thoughts could be a great way to build new connections, and establish a stronger presence within your professional network.
Do you know what makes most things go viral? It's not the marketing strategy it's actually the content. Plus your branding, offers, value, reliability, and more. Maintain complete oversight of all connected social profiles from one location. Save time with a suite of user-friendly, custom reporting options that scale with your business
By creating content that is exceptionally good, you will increase your chances of people talking about it. Conventional thinking might lead you to create original content each and every time but that doesn't always have to be the case. To save you needed time and energy, try re-posting or recycling content that has performed well in the past.
Quality over quantity - I've found that writing content that is long and thorough, such as 40,000 word guides, produces more traffic than writing short blog posts. I also use daily YouTube Live video daily on my channel
Info-graphics tend to go viral - if you can make complex data easy to understand through visual images, your content will be talked about. I find GIF images can be very useful too GIFs are hot and liked. Look to any social media platform and you'll find funny GIFs just begging for a play. GIFs add an element of excitement to your content and brighten up your website , blog or feed with some lighthearted fun. Experiment with GIF's the next time you post a new update or announce a new promotion. You'll be glad to see how much more attention it receives.
Creating unique content on topics that have never been covered before is hard. Sharing tips and tricks of the trade is a great way to increase engagement and reach with your audience. They're likely always after more information or solutions, so the more you can provide, the better.
Leverage high-arousal emotions - content that is positive tends to do better than negative content. You want to be thought of in a good and powerful way these are the links that matter and last.
For example, now that many people are working from home due to Corvin-19, it's a great time to get your pets involved. Post a photo with a caption about what your furry friend thinks of the new normal. People will "like" these photos, comment on them, and begin to engage with you more socially.
Content that leverages emotions like anger, anxiety, fear, joy and lust tend to go more viral than content that doesn't evoke those "High-arousal" emotions. In doing this help and grow with each other too.
Timing is everything - hitting the Publish button at a bad time or on a bad day can mean that no one will read your content. So do not reflect a bad mood on that day. Don't be afraid to ask questions as status updates. Make sure you respond to comments, questions, and concerns. Even if they are negative, it's important
By following this Video, you can publish content during optimal days and times to increase your odds of getting more traffic.
It won't be easy to have your content talked about at online and real in person events. , but it is possible. Collecting user generated content allows your fans to join in on the fun. You get awesome free content to use on your social networks and your fans get to participate. Win-win.
By allowing your fans to participate they become more invested in your content. Users become part of your brand's story and help you tell it
Pay Attention to :
Which posts are getting the most likes
How the number of posts you share can influence your engagement
Your most commented on content
Working with other partners to create co-branded content like blog posts or even live web chats is a great way to reach and engage with new people.
Content marketing isn't a short-term investment. You need to be organized and regular. Consistency and publishing frequency can help your audience learn when to expect new content from you, and keeping a consistent schedule makes sure you maximize engagement without hitting any lulls or stretches without updates.
"The best results come from people working together to learn…because everyone has different viewpoints, experience, and ideas."
- Roger Keyserling
Here are some of the best marketing tips to get you going.
1. Take Advantage Of Social Media
There are so many social media platforms you can use to promote your business. Make sure your online presence is notable if you want your customers to notice you. Engage with your customers regularly by responding to their feedback or questions immediately.
2. Try Advertising
As much as social media has become part and parcel of our everyday lives, advertising still exists. You can try out pay-per-click advertising online or the regular print media, billboards and anything else. You never know who will see your ads and coming knocking on your doors. Make sure you exhaust all the advertising mediums out there for the best results.
3. Understand Your Target Audience
You need to know who your target audience is if you want to create successful marketing strategies. Once you define your target audience, you can create your marketing message to suit them. Write down what customers often ask you about your products or services. Whatever you do, avoid blanket marketing messages that don't speak directly to your target audience.
4. Search Engine Optimization
If you want to get a foothold online, you need to consider search engine optimization. It's a way to get your business on the search engine results. There are many useful techniques applied in SEO such as on-page optimization, off-page optimization, and link-building. Take advantage of all of them to make sure your business is visible online to your target audience.
5. Run A Competition
People always love free things. If you want to generate a buzz about your business, you need to take advantage of competitions and other platforms for offering freebies to your customers. You can hand out samples or anything else that your customers would view as an incentive. Of course, you don't have to get something huge rather it should be something that showcases your service or product to make sure they notice you.
6. Provide A Consistent Message
If your customers are happy, they will return and bring some more people with them. Take advantage of word of mouth because it is a great tool that's free to you. People trust recommendations from people they know. Therefore, if you serve one customer well, they will come back for some more. Make sure you offer a consistent service across the board if you want your customers to recognize you.
7. Send A Clear Marketing
Message People to need to know what you are selling. Yes, as the owner you might assume that it's obvious but a potential customer might not have a clue what it is. Your potential customers need to know the exact services you provide. Also, make it easy for customers to contact you. Finally, your prices should be readily available on different platforms such as business cards, website or pamphlets.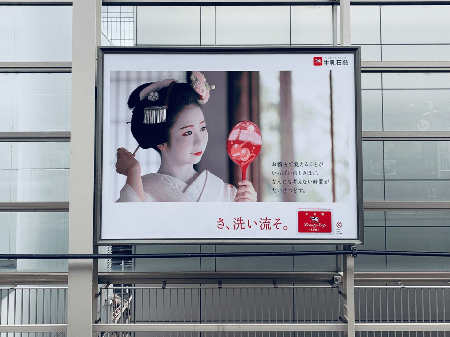 First on my list of things to consider before marketing a brand, identifying what conversions look like, in a close Second, it relates to a majority of companies justify their sales through monetary reality, that's cool however there's plenty of other value out there. I challenge you to take the time to weigh the convertible options you target your audience with.
The 4Ps so that the customer realizes the highest level of benefits per unit of cost (Value = Benefits/Cost).
The 4Ps include
1. Product/service (having something to offer that your customers or potential customers need)
2. Price (charging a price that is in line with the value customers place on your offering)
3. Promotion (letting customers know what you have to offer and what is special about it)
4. Place/distribution (getting your product/service to customers at a time and in a form that is most beneficial to the customers)
Advertising systems
The central objective is to acquire expanding deals, sales, and accomplishing a supportable upper hand in business. All Marketing Strategies incorporate Both and long haul exercises in the field of showcasing that arrangement to support business goals. Investigation of the vital beginning circumstance of an organization and the detailing, assessment, and determination of market-situated methodologies that add to the objectives of the organization and its promoting goals is important.
Advertising procedures cover everything from Pay per click, internet searcher promoting, advertising (PR), Engineering with Marketing and significantly more. You should make an unmistakable target for each advertising effort you wish to attempt.
Over 84% of millennials population who own smartphones. This means that to market to millennials your business should also be accessible via mobile phones. Hence, using social media platforms and mobile websites and apps to reach millennials is a very good idea.
In order to succeed with a millennial marketing strategy, it is important to have an in-depth understanding of your target group and their personalities.
This examination is called the PEST investigation.
P'''olitical,
E'''conomic,
S'''ocial and
T'''echnological.
Fundamentally, the PEST examination guides key basic leadership.
Political:
political mediations with the possibility to disturb or improve exchanging conditions e.g. government statutes, arrangements, subsidizing or appropriations, bolster for particular businesses, exchange assertions, charge rates, and financial approach.
Financial:
financial variables with the possibility to influence benefit and the costs that can be charged, for example, monetary patterns, expansion, trade rates, regularity and financial cycles, purchaser certainty, buyer buying power, and optional earnings.
Social:
social factors that influence interest for items and administrations, buyer states of mind, tastes and inclinations like socioeconomics, social influencers, good examples, shopping propensities.
Often people get overwhelmed with the possibilities and choices for online networking. It's a good idea to test out a few options and see which one you most enjoy doing. Also, pay attention to where your customers are. A social media site will only be as useful to you as you regularly update it and engage with your customers, so make sure it's something you will make time several times per week. Know that online networking services are always evolving. What is popular today may be old news tomorrow. Be sure to monitor which sites are getting the most activity and don't be afraid to try a new emerging networking site. Like myself, keywebco :-)
Technical:
Advancement, mechanical improvements or achievements that make open doors for new items, enhanced generation forms or better approaches for executing business e.g. new materials, new fixings, new apparatus, new bundling arrangements, new programming, and new go-betweens.
Notwithstanding the PEST examination, firms do a Strengths, Weakness, Opportunities and Threats SWOT investigation. A SWOT examination distinguishes Using your Strength to Overcome Weaknesses, Using Opportunities to Overcome Threats
Qualities:
particular abilities, capabilities, aptitudes or resources that give a business or undertaking with leverage over potential adversaries; interior factors that are great to accomplishing organization targets
Shortcomings:
inward lacks that place the business or task off guard with respect to opponents; or inadequacies that keep an element from moving toward another path or following up on circumstances. inward factors that are horrible to accomplishing organization goals
Openings:
components in the condition that the business or undertaking could endeavor further bolstering its good fortune
Dangers:
components in the condition that could disintegrate the association's market position; outside factors that keep or frustrate a substance from moving a coveted way or achieving its objectives
In the wake of defining the objectives showcasing, technique or advertising design ought to be created. This is a clarification of what particular moves will be made after some time to accomplish the targets. Plans can be stretched out to cover numerous years, with sub-plans for every year. Despite the fact that, as the speed of progress in the marketing condition stimulates, time skylines are getting to be plainly shorter
In a perfect world, systems are both dynamic and intelligent, somewhat arranged and in part spontaneous. To empower a firm to respond to unexpected advancements while attempting to keep concentrated on a particular pathway, a more extended time allotment is favored. There are recreations, for example, client lifetime esteem models which can enable advertisers to lead "imagine a scenario in which" examinations to gauge what may happen in light of conceivable activities, and gauge how particular activities may influence such factors as the income per-client and the agitate rate. Methodologies frequently determine how to modify the showcasing blend; firms can utilize devices, for example, Marketing Mix Modeling to enable them to choose how to distribute rare assets for various media, and in addition how to apportion finances over an arrangement of brands. What's more, firms can lead investigations of execution, client examination, contender investigation, and target showcase examination. A key part of promoting methodology is frequently to stay with advertising reliable with an's all-encompassing statement of purpose.
Promoting the system ought not to be mistaken for an advertising target or mission. For instance, an objective might be to wind up plainly the market pioneer, maybe in a particular specialty; a mission might be something along the lines of "to serve clients with respect and poise"; conversely, a promoting system portrays how a firm will accomplish the expressed objective in a way which is predictable with the mission, maybe by point by point gets ready for how it may fabricate a referral organize. The methodology differs by sort of market. An entrenched firm in a developed market will probably have an unexpected technique in comparison to a startup organization start-up. Plans, as a rule, include observing, to evaluate advance, and get ready for possibilities if issues emerge.
The prerequisites of individual client markets are one of a kind, and their buys adequate to make suitable the plan of another advertising blend for every client.
In the event that an organization embraces this sort of market technique, a different promoting blend is to be intended for every client.
Particular advertising blends can be produced to engage the majority of the portions when the showcase division uncovers a few potential targets.
Launch a Growth-Driven Website Plan
Standard practice when it comes to websites is to do a complete redesign every 2-4 years or so, depending on your industry.
This is for a number of reasons:
Stay up-to-date with changes in technology, web standards, search algorithms, etc.
Refresh the look and feel to keep visitors engaged with your website.
Do a content audit of pages that are under-performing.
Update the UI/UX of your website to make it as user-friendly as possible.
Keywebco Updated our websites Late in 2019 and early 2020
The internet and evolving technologies have dramatically changed the way people do everyday activities like researching, shopping, and banking. The common practice before was going to a physical store to learn more about a product, canvas, and finally purchase.
I grew up in retail and have seen how consumer buying behavior has changed. The internet has become the source of information for buyers and an avenue for marketers to advertise and sometimes buy their products. to sell. To retain customers and increase sales, many brick-and-mortar stores have put up an online version of their shop to keep up with the demands of their customers.
While this understanding can help us better comprehend the parameters of marketing, it does not provide a full picture. Definitions of marketing cannot flesh out specific transactions and other relationships among these elements.
The following propositions are offered to supplement this definition and better position marketing within the firm:
1. The overall directive for any organization is the mission statement or some equivalent statement of organizational goals. It reflects the inherent busines~ philosophy of the organization. 2. Every organization has a set of functional areas (e.g., accounting, production, finance, data processing, marketing) in which tasks that are necessary for the success of the organi~ation are performed. These functional areas must be managed if they are to achieve maximum performance.
3. Every functional area is guided by a philosophy (derived from the mission statement or company goals) that governs its approach toward its ultimate set of tasks.
4. Marketing differs ~ from the other functional areas in that its primary concern is with exchanges that take place in markets, outside the organization (called a transaction).
5. Marketing is most successful when the philosophy, tasks, and manner of implementing available technology are coordinated and complementary.
The success of your business depends on your marketing plan. This plan establishes your marketing strategy, and depending on the needs of your business, this plan will change over time.
The purpose of a marketing plan is to ensure that marketing activities are relevant and timely to achieve an organization's objectives. It's a plan defining a sustainable competitive position and defining the resources necessary to achieve it.
A quick online search will provide a list of reasons why a marketing plan is essential for your business operation. A marketing plan
• Helps you reach your target audience
• Helps you boost your customer base
• Increases your bottom line
• Assists you with obtaining finances
• Helps you set clear, realistic, measurable objectives
• Helps you focus your total marketing efforts
Components of a marketing plan may vary, but most should contain the following components:
1. Executive Summary
2. Your Goals/Objectives
3. Your Business
4. Your Customers
5. Your Competitors
6. Your Product or Service
7. Your Distribution Strategy
8. Your Promotion Strategy
9. Your Pricing Strategy
10. Your Marketing Budget
To market your product or service effectively, you must identify your customers, know their needs and wants, and satisfy those needs and wants. Developing a simple marketing plan is not as time-consuming and expensive as you may believe.
While a marketing plan is not the sole factor in ensuring success for your business, it will greatly increase the likelihood that your business remains relevant and has the greatest chance of succeeding.
Establishing a marketing plan keeps your business goals organized and focused, saving valuable time and money. Even if you already have a marketing plan, you can still reap these benefits by keeping it up-to-date.
Remember, the way you present yourself creates an experience for your customers. No matter where consumers see your brand, it needs to be relevant, valuable, trustworthy, and sensible. A great first impression builds awareness
Every brand can benefit from regular competitor analysis. By performing a competitor analysis, you'll be able to:
Identify gaps in the market
Develop new products and services
Uncover market trends
Market and sell more effectively
As you can see, learning any of these four components will lead your brand down the path of achievement.
The proliferation of new technologies such as mobile, cloud computing, and artificial intelligence (AI) have transformed customer behavior and disrupted marketplaces — both for B2B and B2C markets. As a result, our marketing practices must also evolve. Digital Marketing Strategies: Data, Automation, AI & Analytics is much more than marketing through digital channels.
65% Half of the customers will switch brands if a company doesn't make an effort to personalize communications to them — 65% in B2B markets.
SOURCE: SALESFORCE
52% Over half of B2B marketing organizations say that lead generation is their #1 challenge.
SOURCE: SIRIUSDECISIONS 73% Nearly three-quarters of CEOs surveyed by IBM predict that AI will play a key role in their company's future.
Loyalty Programs
Want to tie customer demographics to shopping data? Want to be able to track and reward individual shoppers based on their buying habits? Then you need a customer loyalty program.
These programs become an ideal metric for understanding consumer behavior. As mentioned, you'll be able to tell which demographics prefer which merchandise. You can also see how they shop (online, in-store), average basket size, and so much more.
Then, you can take your loyalty data and customize your in-store experience. Prominently display top-sellers. Place less-popular inventory near buy to boost sales. Create effective promotions based on historical sales data.
All in all, you'll have a shopping experience tailored to your most loyal customers. Furthermore, loyalty programs can shed some light on post-purchase behavior as well. You can check follow-up purchases to see if a consumer bought a complimentary item, made a return, and so on.
How do you compete with foreign sellers and do you have to?
I am an online seller. Ninety-nine percent of my listed items are new. My competitors are foreign, especially from China. However, I don't believe these countries are as much competition as I once suspected. Here's why:
Long wait time for the item

Low product quality

Customer service problems (sometimes due to language barriers)

Potential return problems
Foreign sellers may appear first in a platform search, however, consumers are becoming much savvier. You will always have those bargain hunters set on getting the lowest price but you can compete largely with buyers that avoid overseas sellers to avoid the issues they bring.
Often foreign sellers have middle to awful feedback. Forget about them. Concentrate on what you do best and ensure you are better in every aspect of your business. If you do this, people will buy from you even if your price is higher than the foreign sellers.
I'm referring to:
Excellent keywords
High quality photos
Detailed descriptions
Fast shipping
Simple return policy
Nothing makes me more frustrated than seeing ridiculous social media posts that lack substance. Especially when they promote a stock photo, a random quote, or a post from another brand with no value.
Don't over think the foreign competitors. Keep your focus where it needs to be - on your business. Your potential customers are out there. Go get them!
Download Now: Market Research Kit + Templates
According to Salesforce, 76% of consumers expect companies to understand their needs and expectations.
To study consumer behavior and learn more about your buyer persona, consider the answers to these questions:
How do your customers feel about certain brands or products?
Why do they select one product over another?
What's their research process like?
Do they prefer to shop online?
How important your review is to their purchasing decisions?
Ultimately, the goal is to understand why consumers make the decisions they do so you can better market to them.
AI - Artificially Intelligent Systems
Artificially intelligent systems constantly work on the background of popular products and services such as Netflix, Amazon, and, naturally, Google. In the past few years, though, AI has paved its way deeper into marketing, helping brands to enhance every step of the customer journey. Moreover, tools previously available to enterprise level companies have become affordable and accessible to medium- and small-sized businesses.
Artificial intelligence marketing (AI Marketing) is a method of leveraging customer data and AI concepts like machine learning to anticipate your customer's next move and improve the customer journey.
The evolution of big data and advanced analytic solutions have made it possible for marketers to build a clearer picture of their target audiences than ever before; and in this hotbed of advancement lies artificial intelligence (AI) marketing.
Armed with big data insights, digital marketers can greatly boost their campaigns' performance and ROI, all of which can be achieved with essentially no extra effort on the marketer's part. While this definition provides an overview of artificial intelligence marketing at the most basic level, there is obviously much more that goes into it.
Take Sales Forecasting to the Next Level
AI takes conversion management solutions to the next level. Marketers can now compare sophisticated inbound communication side-by-side against traditional metrics to help answer difficult strategy questions. With AI marketing, there are no longer questions about whether or not a prospect is ready for a discussion, the data provides the answer.
Gain a Deeper Understanding of Your Consumers
With AI solutions, marketers know exactly what consumers are thinking, saying, and feeling about the brand in real time. Similarly, with the onslaught of social media available (and the AI to analyze it), marketers can truly understand what customers are feeling. Savvy marketers can harness this data in real-time and then quickly modify messaging or branding for maximum effectiveness.
Optimize Digital Advertising Campaigns
While there are various ways to optimize digital advertising and account-based marketing, AI solutions help marketers take them a step further for deeper insight and analysis. AI can tap into the abundance of consumer data hidden in keyword searches, social profiles, and other online data, for smarter and more effective digital ads. The results are human-level outcomes and insights without the manual human labor.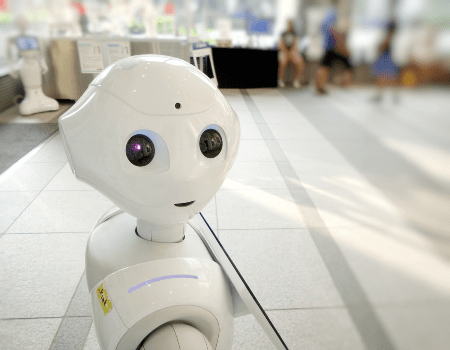 Create Detailed Consumer Profiles
This abundance of data can also help feed consumer profiles. AI solutions provide marketers with deeper knowledge of consumers and prospective clients, enabling them to deliver the right message, to the right person, at the right time. The secret to building a truly comprehensive profile lies in capturing data during every single consumer interaction. Marketers can use AI solutions to take these profiles a step further, refine marketing campaigns, and create highly personalized content.
Join Real-Time Conversations with Consumers
One of the advanced capabilities of AI is its ability to analyze large blocks of open content and identify trends. This allows brands to interact directly with consumers in real time through online conversations or events. Communicating with consumers at the precise 'decision-making moment' can help directly influence buying decisions. AI helps marketers monitor these social conversations and other open forums to identify any relevant conversations.
Search Engines
AI has had a profound impact on the way that we search, and the quality of the search experience, that we often tend to take for granted in 2019.
Google first started innovating with AI in search in 2015 with the introduction of RankBrain, its machine learning-based algorithm. Since then, many ecommerce websites (including Amazon) have followed in Google's footsteps and incorporated AI into their search engines to make product searching smarter.
With innovations like natural language processing and semantic search, search engines can determine the links between products and suggest similar items, find relevant search results, and auto-correct mistakes, helping consumers to discover products even if they don't know exactly what they're looking for.
Three great product search experiences powered by machine learning
Some online retailers and aggregators have discovered the extent to which machine learning can make the process of tagging and categorising products more efficient. Stuart McClure, founder of LoveTheSales.com, spoke to Econsultancy editor Ben Davis to explain how and why the company uses AI for product categorisation:
"One retailer might give us amazing data, and another could give us the same set of products but with awful data. We use a text-based classification tool, training various models with both positive and negative examples."
This means that even if different language is used by different retailers to describe the same product – for example, "trainer", "basketball shoe" and "sneaker" – the algorithm is able to understand that the products are the same and tag them accordingly. This can be so effective as to allow the algorithm to correctly identify a product based on nothing but context:
"The really cool thing is, we'll have examples, loads of them, where you'll get say 100 shirts and there'll be a piece of data that has nothing in it at all to say it's a shirt, but the model has classified it correctly as a shirt because of the surrounding context," McClure told Econsultancy.
Core Elements of Artificial Intelligence Marketing
There are a few key elements that make AI marketing as powerful as it is today, including bid data, machine learning and the right solutions.
Big Data
Big data is a pretty straightforward concept. It refers to a marketer's ability to aggregate and segment large sets of data with minimal manual work. Marketing teams can then use this data to ensure the right message is being delivered to the right person at the right time, via the channel of choice.
Machine Learning
Machine learning platforms come in handy when marketers try to make sense of this huge data repository. They can help identify trends or common occurrences and effectively predict common insights, responses, and reactions so marketers can understand the root cause and likelihood of certain actions repeating.
Powerful Solutions
Artificial intelligence marketing solutions truly understand the world in the same way a human would. This means that the platforms can identify insightful concepts and themes across huge data sets, incredibly fast. AI solutions also interpret emotion and communication like a human, which makes these platforms able to understand open form content like social media, natural language, and email responses.
Prediction and Analytics
Predictive analytics, the practice of extracting information from data sets to predict future trends, can be used to great effect in improving customer service and customer experience.
Predictive analytics are a revolutionary capability of AI because it was previously only possible to retroactively determine trends from data sets. Thanks to artificial intelligence, things that could once only be determined retroactively can now be reliably modelled, and decisions made based on those models.
Predictive analytics can be used in ecommerce to analyse customers' purchase behaviour and determine when they might be likely to make a repeat purchase or to purchase something new. Using predictive analytics, marketers can "reverse-engineer" customers' experiences and actions to determine which marketing strategies resulted in a positive outcome.
Companies like FedEx and Sprint are also using predictive analytics to pinpoint customers who are "flight risk" factors and may defect to a competitor.
In customer service, predictive analytics can be used to anticipate high or low call volumes and ensure that phone lines (and other outlets) are staffed sufficiently.
Speech Recognition
Over the past several years, voice-activated devices and their potential have become the talk (ha) of the marketing industry.
This is possible due to advances in speech recognition technology, as well as things like natural language processing. In 2017, Google's level of speech recognition accuracy reached the coveted 95% threshold, while in the same year, Baidu claimed to have reached a 97% accuracy rate with speech recognition – and is aiming for 99%.
While speech recognition is only one component of a good voice experience, it does play an important rule in making sure that voice interfaces and voice interactions function smoothly, and that users' requests are interpreted correctly.
How marketers and AI can work hand in hand
AI enables marketers to fulfill a dream previously considered impossible – to engage with every individual customer in a personalized and meaningful way.
When looking to integrate AI to your content marketing stack, consider these three points:
Look for opportunities, from automated content curation to personalization, where AI can make the biggest impact and result in the highest ROI.
Make sure your data is sufficient for the algorithms to learn from.
Be careful not to be too aggressive with personalization – all your marketing messages and content experiences should seem natural to users.
Below is a structured approach as to how to apply AI
Start by integrating first-party apps that facilitates productivity of the already employed workforce.
Once ready, steer your efforts towards open-sourced AI, cloud systems and flexible workflow models.
Start with a small problem with a high chance of demonstrating a positive return on investment (ROI).
There are three steps
Define: Define crystal clear expectations of what AI can and cannot do for your specific business profile.
Measure: Measuring should be done against meaningful baselines.
Decide: Decide whether the experiment worked or not, and fail fast.
Thus, it is critical to tackling a small problem which has a high return on investment, especially if you are a small business. Adhering to this approach proves fruitful when you are struggling with the amount of money you are willing to invest in AI.
Here's a compiled list of some of the most popular AI platforms that your business could leverage:
Released in 2015, TensorFlow is one of the most well-maintained and extensively used frameworks for machine learning.
Developed to fuel its research and production objectives, TF is now widely used by numerous companies, including Dropbox, eBay, Uber, Twitter, and Intel.
Tensorflow's extensive use case is attributed to its availability in almost all the major programming languages, like C++, Go, Haskell, Java, Python, Rust and most recently, Javascript. One can also find third-party packages for other programming languages.
• Keras
Keras is notorious for its user-friendliness, modularity, and ease of extensibility. The standout feature that makes Keras unique is that it could be applied as a bolt-on and stand-alone software as well. Keras was designed to simplify the creation of deep learning models.
Being written in Python, it can be deployed on top of other AI technologies such as Tensorflow, CNTK, and Theano.
The platform provides a comprehensive machine learning library that allows for,
Easy and fast prototyping,
Runs optimally on CPUs and GPUs
Supports both recurrent and convolutional networks.
Developed by Apache, Spark MLlib is a machine-learning library that supports Java, Python, Scala and even R. Spark MLlib is specially designed for processing large amounts of data and could quickly be deployed across various SMEs like manufacturing, finance, healthcare and many more. The tool also provides interoperability with NumPy in Python and R libraries.
• Caffe
Released in 2017, Convolutional Architecture for Fast Feature Embedding often abbreviated as Caffe, is a machine learning framework that primarily focuses on expressiveness, speed, and modularity. This open source platform is written in C++, and also comes embedded with a Python interface.
Features:
Expressive Architecture
Extensive Code
Fast Performance
Active and Vibrant Community
Caffe could serve as an ideal platform for your business as it is easily deployable and its active community provides on-the-go solutions.
Created by Facebook's AI Research (FAIR) lab provide word embeddings and text classifications. It is available across all major platforms like Linux, MacOS and even Microsoft Windows.
Written in C++ and Python, fastText allows users to create unsupervised or supervised learning algorithms for obtaining vector representations for words.
You've been affected by AI in your content marketing for years, now it's time to intentionally apply additional AI products
Keywebco Apps - Tools Page Has Free Resources
Influential Leaders
"How To Win Friends And Influence People" by Dale Carnegie (1936): Carnegie was a top salesman that taught public speaking. Even Warren Buffet took Carnegie's course when he was 20. In his book, Carnegie teaches us techniques and strategies to handle people, how to win people over to your way of thinking and how to be a great leader who others actually want to follow.
"Start with Why" by Simon Sinek (2009): Simon Sinek talks about the power of starting with "why" and why organizations who start with "why" succeed more often than those who don't. Why is all about your purpose and it is what will determine your ultimate success.
"Developing The Leader Within You" by John C. Maxwell (1993): John C. Maxwell believes that leadership is not management. Leadership is influence. This book will teach you everything about leadership from the true definition to the many must-have traits so that you can rise above being just a manager, to becoming a true leader.
After reading our definitive guide to Marketing and Artificial Intelligence with useful tips, you may wonder what happens. This is called content marketing.
Content marketing
It is creating and sharing content of high value to attract a people to your empire. The objective of content marketing is to convert expectations into customers and customers into frequent buyers. Also, the type of content we create and share tells us where we are.
Therefore, it can be called an ecommerce strategic approach to create and share content in a way that creates and maintains a clearly defined audience that will ultimately lead to increased traffic and profitable customers.
Present and future of digital marketing:
The digital marketing game is constantly changing. To show yourself, you need to advertise beautifully. Now, if we talk about marketing our services, the most traditional way is television ads, images or paintings. But one thing that exists in all traditional methods is the content. Yes, whatever we look at, see or read content in it.
Today, smart marketers use "content marketing" as the next big news mostly in SEO. There is no doubt that content marketing is an excellent way to introduce yourself to the market and reach the public. Also, customers, these days have withdrawn from traditional methods, and this change in customer mentality has further strengthened the role of content in marketing.
Remember this while creating marketing content
All Internet is full of unique content, but not everything has the same value. Therefore, when creating content, you must ensure that everything you have created is genuinely relevant and valuable. This is what separates garbage on the Internet and related good content.
The good thing connected to content marketing is that it is uninterrupted marketing. It is not a direct sale of products and services, instead of promoting them directly, you provide information about your products and services that make our potential customers smarter. The essence of the content marketing whole strategy lies in the simple fact that if you work as companies and service providers, we provide constant and continuous valuable information to buyers. This strategy is used by some major companies such as P&G, Microsoft, Cisco Systems, and John Deere.
Content marketing: isn't there a cake ride?
However, doing content marketing is not easy. Marketers across the network have difficulty creating content because competition has become fierce. Everyone searches for unique content every day. It becomes good to make sure that you can create such content to be in the game.
It is a clear fact that great content is essential for your content marketing. The content forms the basis for generating incoming traffic and potential customers. Besides, you need excellent and unique content for PPC to work. However, there are still some current content marketing problems that have made it difficult for content marketers to make the content worthwhile.
Let's take a look at the problem:
Interest periods have become very short.
Competitors are now creating a large amount of content with higher production value. Also, the higher the cost of creating competitive content that people deserve.
What can you do about it?
Competition in the market has raised the level of the digital market, and can combat the two previous problems in the following ways:
Start creating content with a production value equal to your competitor, but be sure to do it on trusted and reliable brand platforms. The advantage of this platform is that they have built-in fans. This will bring confidence and prestige to you and your content.
The other strategy that may be done is to increase the value of production near its competitors. Now, while doing this, make sure that the usefulness and relevance of your content are much more than your competition.
Both methods have the potential to solve problems related to content marketing, but the second method should be more feasible because it does not require more investment in terms of money. Either way, you can choose to be the key to good content marketing, the way you promote your content. Just follow the 80-20 rule, 20% of the work writes well, and the remaining 80% is your update.
Therefore, it should now be clear that content marketing is becoming the next big thing, but it is not a picnic.